Getting started with Place & Play¶
1. CONNECT¶
Connect ​the Place & Play device ​to the computer.​
The Micro USB cable is inside the inset of the the Place & Play box, while the the USB port is located at the back of the device.
Note
If your Place & Play device is not responding, however, this may mean that the battery has been depleted. About 20 minutes of charge time via the enclosed Micro USB cable should do the trick.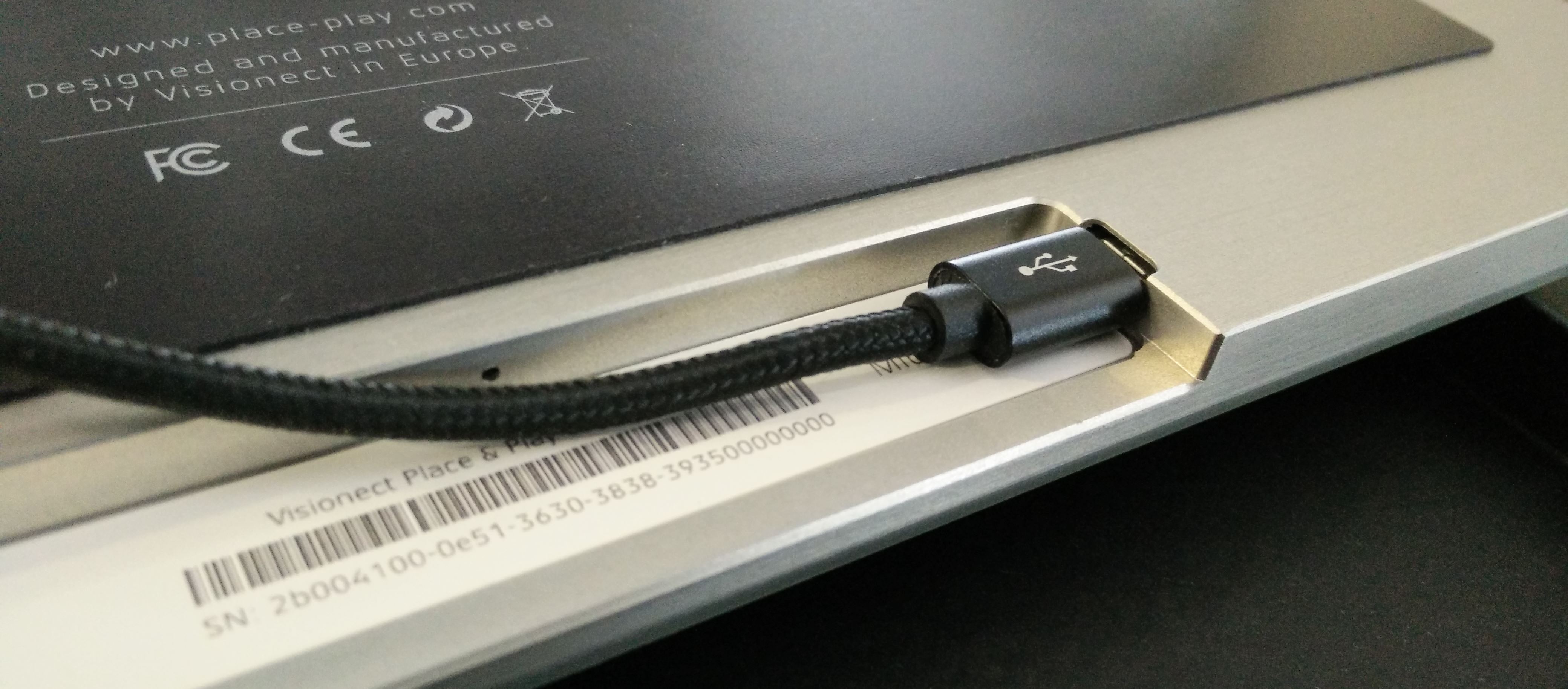 2. CONFIGURE¶
Download and run the Visionect Configurator:
Enter the details of your Wi-Fi connection into the Visionect Configurator. Type in the name of your Wi-Fi or scan for existing networks, and then select your encryption type.
Open networks: The device will connect automatically.
Encrypted networks (WPA2-PSK): Enter the password of your wireless network.
Enterprise security networks (WPA2-EAP): Enter the password of your wireless network. Next, enter the RADIUS username and password and upload the necessary certificates.
Please note that the Wi-Fi password is limited to 31 characters only.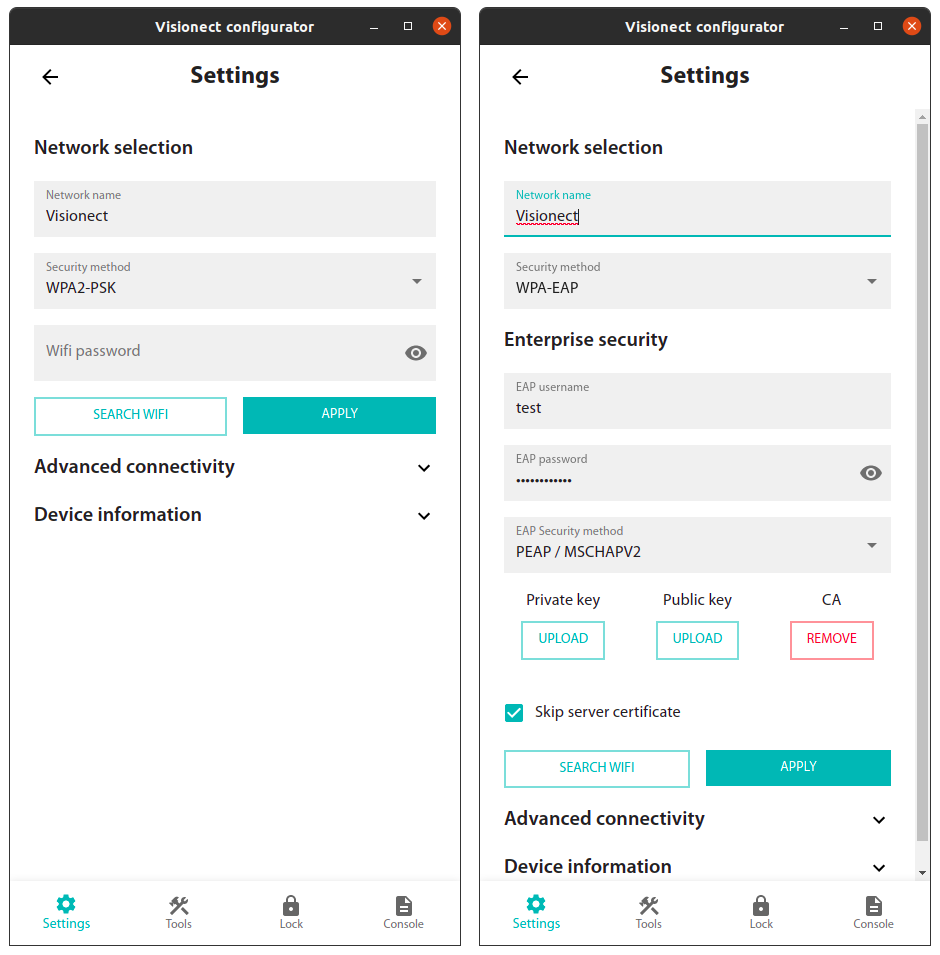 Next, enter the address of the server on which your device is to run. Your IP address will be obtained automatically.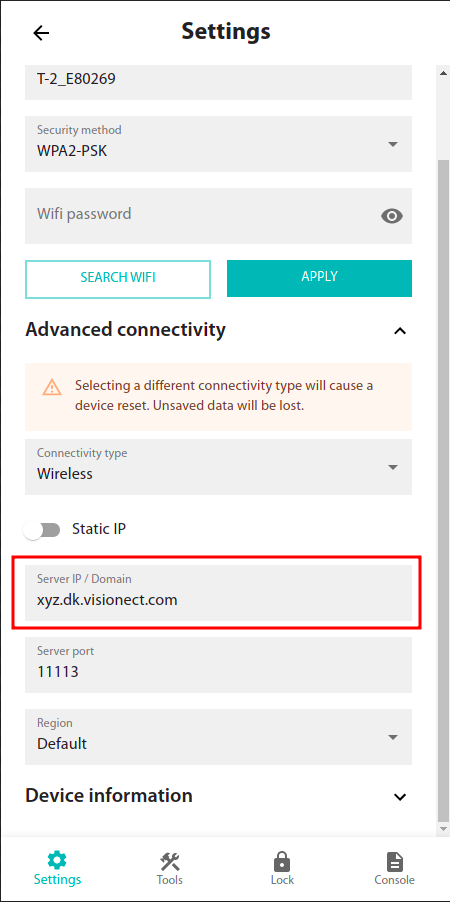 By clicking 'Apply', your Place & Play device will connect. Find out more about the advanced options of the Visionect Configurator here.
In case you want to connect your device with SIM, please refer to the configuration process for SIM (4G) configuration.
3. CREATE¶
Once your device has been configured, access the Visionect Software Suite, in charge of all the operational aspects of running an electronic paper sign.
Here you can design Place & Play interactive apps, pair a Place & Play device with your signage solution, upload images, edit device settings, access analytics, and more. See how to use the Software Suite here.
Find out more about the software and content management in Place & Play here.
Note
To log into the Software Suite, use your username and password. The default username is set to ''admin'; you'll set your custom password the first time you access the Suite.